Shopping for vehicle financing is just as important as shopping for the vehicle itself. Before you shop for your next automobile get pre-approved for an auto loan with CJFCU and know how much you can afford to spend when you visit the dealership. CJFCU offers competitive rates and terms to meet you financing needs. Do you already have an auto loan and are thinking of refinancing? CJFCU may be able to help. Contact us today
Auto Buying Services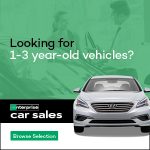 Enterprise Car Sales
Let CJFCU help make buying your next Used car easier! CJFCU has partnered with Enterprise Car Sales. Enterprise Car Sales offers no-haggle pricing on more than 7,000 used cars which makes it easier to shop online or at one of their car lots. You will be pleased with the friendly sales approach that puts your needs first.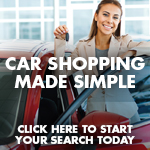 GrooveCar
Finding Your Next New Vehicle just got Easier! CJFCU has partnered with GrooveCar. With GrooveCar  we help put our members in the driver seat!
GAP Advantage
Did you know if your vehicle is stolen or involved in a major accident, you could end up losing more than your vehicle? You could lose your investment. Since most insurance policies only cover the value of your vehicle, you could end up owing the difference on your auto loan to your lender. With Guaranteed Asset Protection (GAP) now you can protect your vehicle investment. GAP is designed to cover the "gap" between the depreciated actual cash value of the lost vehicle and the outstanding loan balance on the vehicle – essentially protecting you and your entire investment from substantial loss. With the GAP Advantage:
Finance your replacement vehicle through CJFCU and receive a $1,000 down payment toward the purchase
Pays your insurance deductible up to $1,000
You receive affordable coverage that is competitively priced.
GAP can be purchased at any time, not just when you first finance your vehicle with the credit union. If you feel you can benefit from the GAP Advantage, contact the credit union to speak with a Loan Representative.
If you are interested in GAP Advantage, or for more information, please contact the credit union.
Route 66 Warranty
Route 66 Warranty has a complete line of coverage designed to keep your vehicle on the road. Even the most reliable vehicle can develop a mechanical problem. That's why so many people depend on Route 66 warranty. No matter where you travel in the United States, you are protected against major mechanical expenses, and there is NO DEDUCTIBLE on covered parts and labor. All of the plans come with Rental Car Allowance and 24 hour/7 days a week Emergency Roadside Service:
Towing
Flat Tire Assistance
Battery Jump Starting
Lock Out Service
Safe and Secure Package
Minor Adjustments
Motor Vehicle Services