ATM Locations
CO-OP ATM Network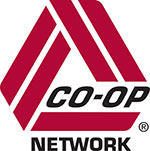 Central Jersey FCU belongs to the CO-OP ATM Network. What does this mean to you? With the CO-OP ATM Network, you can use nearly 30,000 ATM locations nationwide—and save money, because they're all surcharge free. CO-OP offers ATMs at a variety of places you may commonly shop (just look for the CO-OP logo). It's easy to find the nearest location. CO-OP offers locator tools including online, smartphone apps, text messaging, GPS downloads and a toll-free number. And again, all this convenience comes with no fees. It's one more way the credit union helps you keep more money in your pocket.
Shared Branch
CO-OP Shared Branch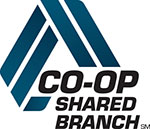 At more than 5,000 CO-OP Shared Branch locations and hundreds of Shared Branch express self-service locations in all 50 states, you can conduct transactions just like you would at your home credit union. That's because CJFCU is part of the CO-OP Shared Branch network. So you can make deposits, transfers and account inquiries, and get person-to-person assistance with your accounts, even when you're far from home. Simply look for the CO-OP Shared Branch and CO-OP Shared Branch express logos. Finding the nearest branch or self-service location is easy with locator tools that include phone, mobile app and online.
Just visit https://co-opcreditunions.org/locator/ or call 1-888-SITE-CO-OP.
*We have been informed by United Teletech Financial FCU that effective 12/31/2021, the shared branch outlet located at 2201 US Highway South, North Brunswick, NJ will NO LONGER ACCEPT shared branching transactions