Get on the Road with CJFCU's Vehicle Financing Sale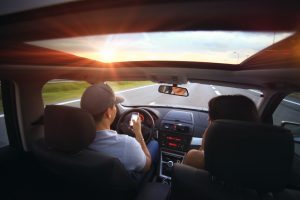 ►Finance your New or Used Vehicle with us
►Rates are as low as 3.25% APR* 
►Terms up to 84 months
►First Payment Deferred until October 1, 2018**
Take advantage of our annual vehicle financing event before it is too late. With a great rate, fast and secure online application process, and your first payment not due until October 1, 2018, it's a great way to start the summer in a new car!
Here is a tip: Apply before you shop, so you can get a pre-approval. Being pre-approved for your loan makes shopping for your vehicle that much easier – you know what you have to spend!
Ready to shop? New or Used, we can help  you find the perfect vehicle with one of our Auto Partners. Start looking for your perfect car today at  Enterprise Car Sales or GrooveCar!
Don't forget to ask about are other auto services too, including: GAP insurance,  which protects you from having to pay out of pocket for any money you owed on your vehicle if you experience a total loss, and Route 66 Extended Warranties, which are often much less than traditional dealership warranty programs.
Already have an auto loan with a different financial institution? We may be able to re-finance it here for you at your credit union at a more competitive rate (existing CJFCU auto loans are not eligible).
Looking to buy out your current lease? Consider getting an auto loan with CJFCU to buy it out. We also can finance vehicle purchases from a private party, such as a friend or neighbor.

*All annual percentage rates (APR) stated are "as low as" depending on term, credit history and method of repayment. Your rate is determined by how long you finance your loan as well as your credit history. The above rate is the lowest possible rate offered. Your rate will be determined after your credit report has been reviewed.
**Payments deferred until October 1, 2018, based on creditworthiness. During deferment period interest will still accrue on the loan and the term of the loan will be extended. Any insurance or warranty payments will be deferred as part of the promotion. Offer subject to change at any time, without notice.